Community Theme
HCC library is proud to participate in the college-wide theme, One Community: Holyoke, for the academic year 2017-2018. HCC is investigating, appreciating, and celebrating the City of Holyoke and its long relationship. The library will be celebrating this theme by posting monthly topics from the HCC Archives & Special Collections along with introductions to what you'll find in our collections.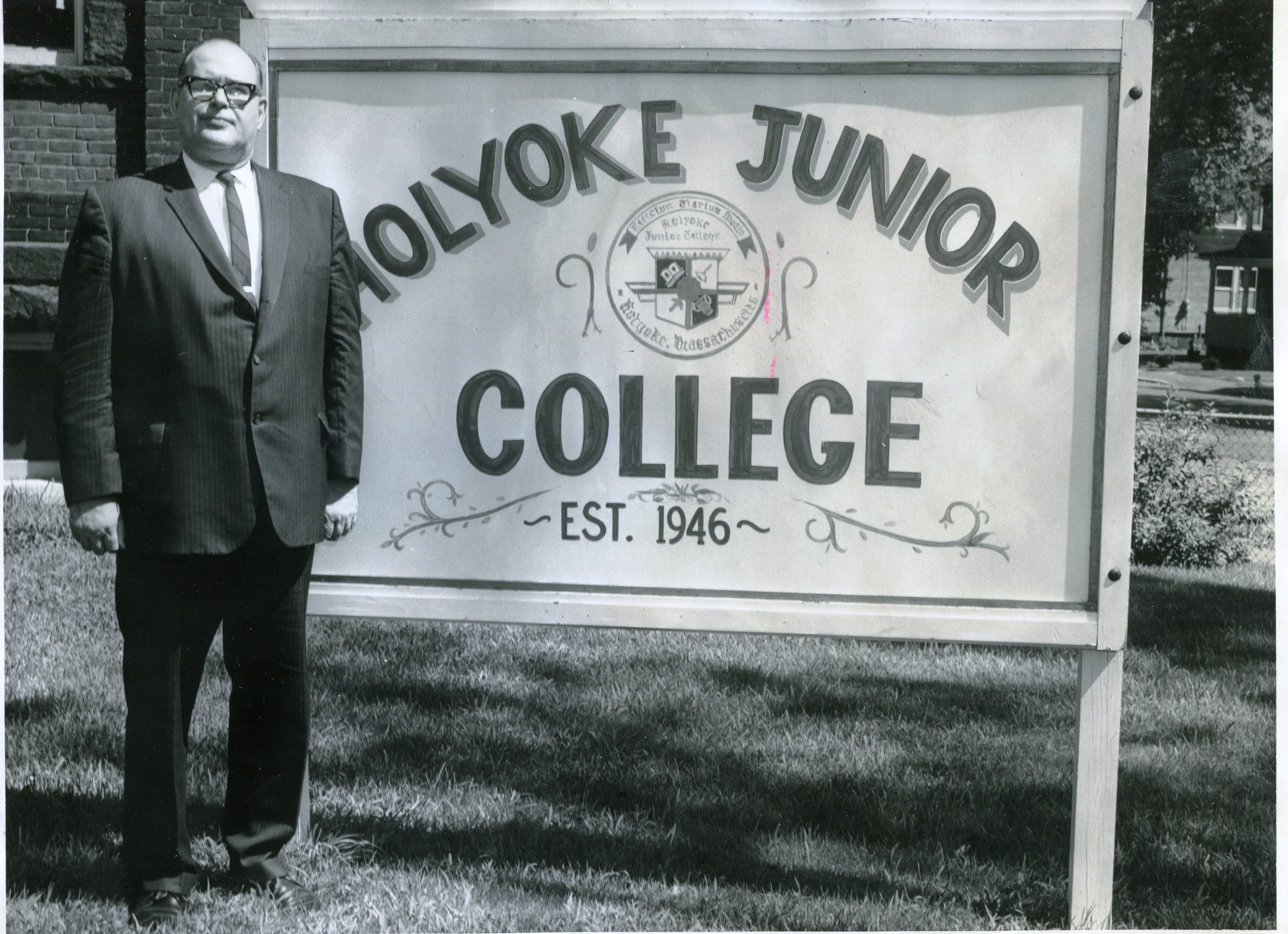 The Holyoke School Committee voted on September 9, 1946 to established Holyoke Graduate School. Classes began at the Holyoke High School on the evening of October 1, 1946 with fifteen part-time faculty and eighty-five students. These were the early years of a program that became Holyoke Community College.
Learn all about the Founding Years of HCC on our exhibit site and see the original pictures and documents.
This exhibit is a small example of the amount of resources that can be found in the Archives & Special Collections at HCC. For more information pertaining to the founding years of HCC, including collections consulted to create this exhibit, please explore below:

HCC Records:
Special Collections: