President & Cabinet
HCC President Christina Royal is committed to fulfilling the college's mission of providing comprehensive, high-quality educational opportunities that are responsive to the needs of the community.
President Christina Royal, PhD, became Holyoke Community College's fourth president in January 2017 – and our first female, queer person of color to hold the position.
Since then, the college has embarked on bold plans, new initiatives, and innovative policies to continue our legacy of affordable, quality education – notably our new strategic plan and the President's Student Emergency Fund. (Explore these and more below!)
President Royal holds frequent open office hours, inviting members of the HCC community to meet with her and discuss whatever may be on their minds, and can often be spotted at on-campus events (usually taking selfies with students). She relies on a background in business and innovation to drive HCC
forward. Get to know her here – and be sure to follow along on Twitter, too!
---
I don't want HCC to be just a good school. I want us to be an outstanding school, in support of this community and our students."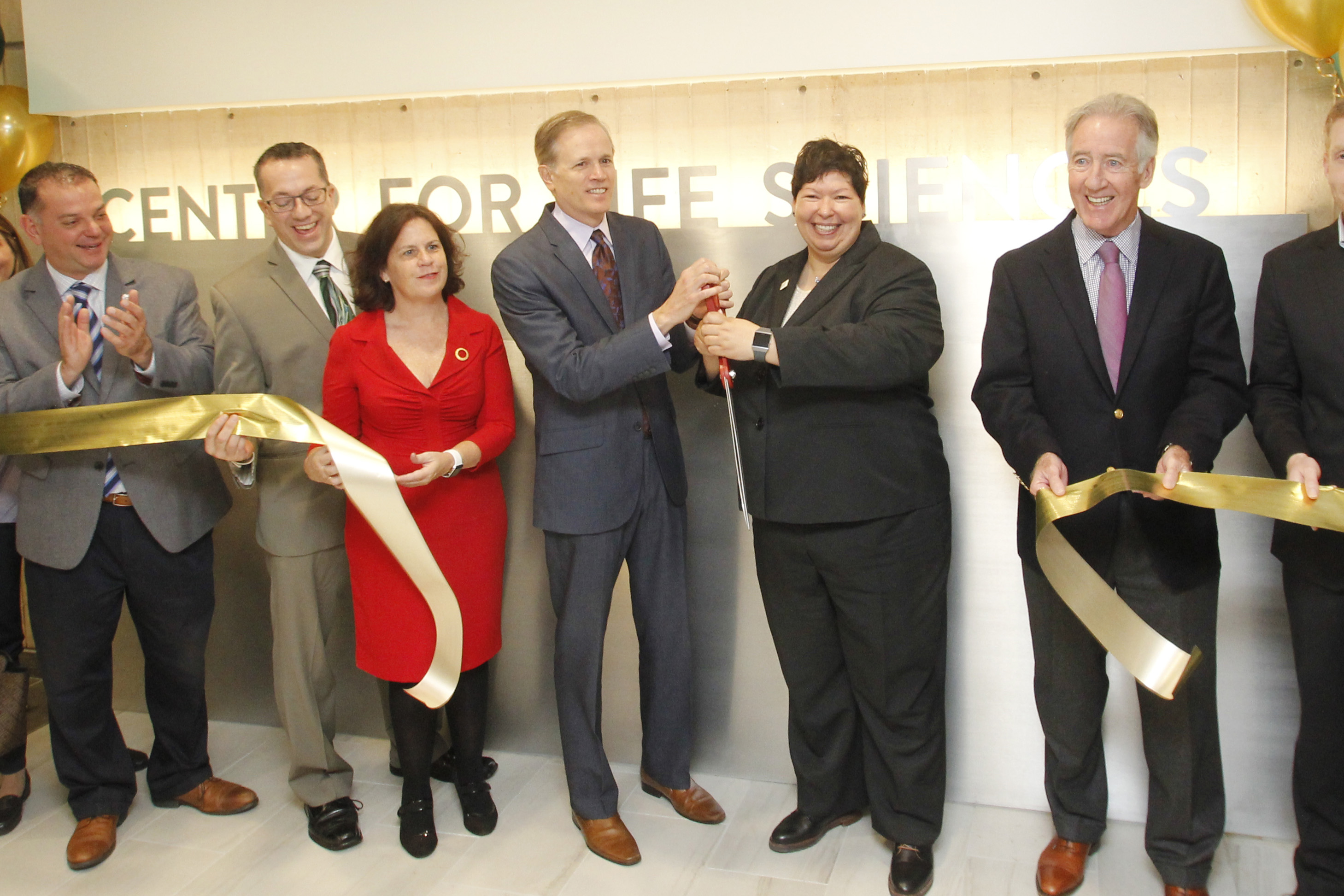 – HCC President Christina Royal
---
cabinet
Joining President Royal in a formidable leadership team are members of Cabinet, who together are the voice of our community.
Jeffrey Hayden
VP, Business & Community Services
Olivia Kynard
Affirmative Action Officer/Title IX Coordinator
Sharale Mathis
VP, Academic & Student Affairs
Narayan Sampath
VP, Administration & Finance
Amanda Sbriscia
VP, Institutional Advancement
---
As stewards of Holyoke Community College, the future is in our hands. Embarking on a strategic plan is an opportunity to think deeply about HCC's role in the community. Through this process we will articulate an aspirational vision for HCC and chart the way forward, further, toward the future we will create for HCC.
The President's Student Emergency Fund was created by the HCC Foundation, with President Christina Royal and through the generosity of alumni and friends, in order to assist students who encounter an unforeseen financial emergency that would prevent them from continuing their education.
Friday, March 31, 2017
A few weeks after she started her new job, President Christina Royal sat down to talk about her life growing up, her goals for HCC, and the path that led her here.
Tuesday, Feb. 13, 2018
HCC's history of regional collaboration runs deep, according to President Christina Royal, whose viewpoint piece was published Sunday in the Republican's Outlook 2018 section.
Friday, Nov. 3, 2017
Read the full text of President Royal's Inauguration Address
Wednesday, Nov. 14, 2018
HCC president Christina Royal and the 14 other Massachusetts community college presidents have issued an open letter to U.S. Education Sec. Betsy DeVos in support of transgender rights.
Thursday, March 7, 2019
HCC president Christina Royal and alumna Beth DeGray '99 are two of the featured presenters at an upcoming Women's Leadership Luncheon series beginning March 22.
GROWTH MINDSET

What do Oprah Winfrey, Steve Jobs, and Michael Jordan all have in common? A growth mindset. Learn about this important way of seeing the world – and yourself – from President Royal.

OPENING UP

President Royal sits down for a candid interview discussing her upbringing and career path, and the future of HCC.

SERVING OUR COMMUNITY

President Royal does a lot of different jobs every day, but her favorite is serving our community every day.

WOMEN'S HISTORY MONTH

For Women's History Month, President Royal chose to honor an alumna and HCC employee who helped shape the history of the school.
---
listen up