Liberal Arts & Science
A liberal arts education prepares individuals to reason well and think critically and creatively.
Students in HCC's Liberal Arts Option choose from a range of courses in the arts and humanities, social sciences, and natural sciences, gaining broad knowledge of cultural and scientific concepts while also exploring areas of interest in-depth.
preparation for transfer
HCC's Liberal Arts & Science Option meets the freshman and sophomore requirements of most colleges and universities, and equips students to think clearly, communicate effectively, and solve complex problems across a variety of disciplines.
preparation for career
No matter what career you choose, employers seek employees with strong analytic and problem-solving skills, and the ability to apply them to the problems of a diverse, complex, and changing world.
preparation for life
A liberal arts degree from HCC fosters:
Critical thought
Adaptability
Communication
Problem-Solving
Teamwork
Leadership
ready?
Review options in the college catalog:
Questions? Email Andrea Baker at abaker@hcc.edu.
Explore HCC resources for transfer and career exploration.
---
mission statement
The Liberal Arts & Science program offers students a solid foundation and credentials in a range of disciplines, providing an ideal platform for transfer to a wide variety of majors and for life-long learning. Our goal is to equip our diverse students and graduates with the essential, transferable knowledge and applied skills that will best prepare them for successful and rewarding lives and careers in an ever-changing global society. The Liberal Arts & Science degree program fosters interdisciplinary exploration, critical thinking, the free exchange of ideas and inquiry, civic engagement, and cultivating the life of the mind.
values
Critical thinking: A wide variety of courses in the humanities, social sciences, and STEM promotes critical thinking and analysis in our teaching and learning methodologies. By advancing students' written and oral communication skills, we foster informed inquiry and critical selection of information through engaging coursework that empowers students to become lifelong learners.
Interdisciplinary exploration: Our commitment to an interdisciplinary lens is reflected in a variety of course formats that explore interconnections between disciplines as well as interaction with the community. Through innovative and multidisciplinary curriculum, students can explore issues from a variety of perspectives that show the interconnectedness of today's societal challenges.
Diversity and inclusion: We are committed to maintaining an inclusive environment, and confronting the biases and barriers that prevent full inclusion. The curriculum promotes respect for diverse cultures, identities, and backgrounds to foster engaged global citizenship.
Civic engagement: Our curriculum empowers students to develop a sense of social and civic responsibility needed in an increasingly globalized world. We encourage our students to be active citizens who can creatively address social issues by integrating and applying learning to benefit society and the planet.
Integrity: Our program is committed to cultivating students' sense of fairness and justice to develop ethical decision-making skills.
---
It's technology married with liberal arts, married with the humanities, that yields us the results that make our heart sing."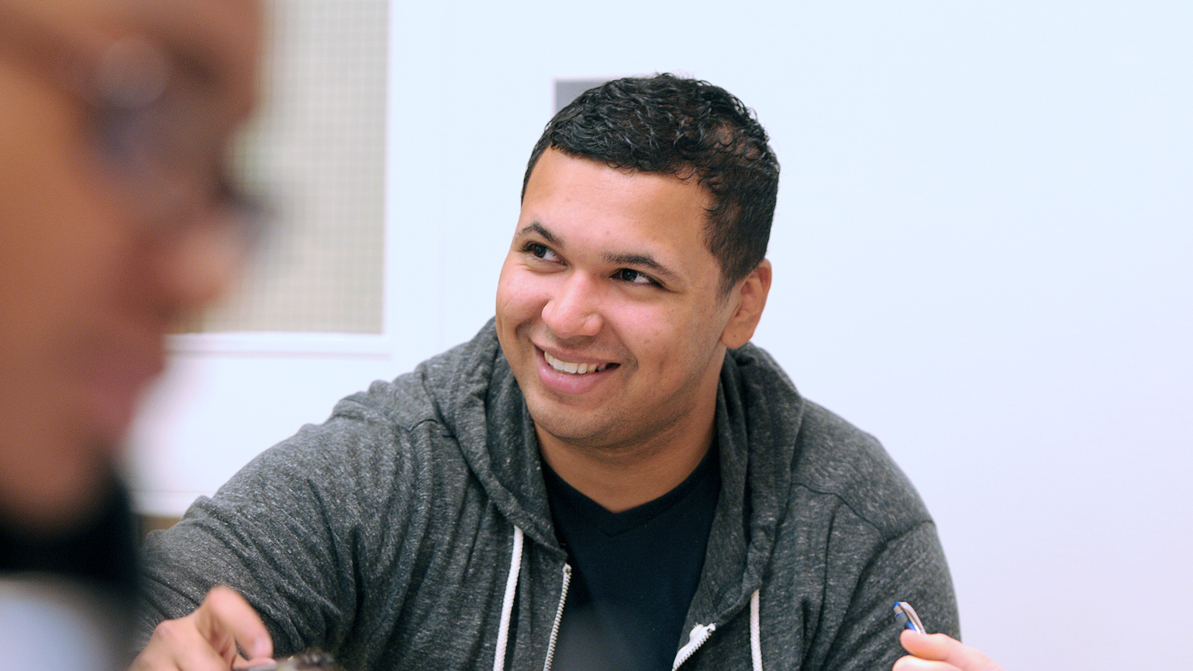 – steve jobs